Last Saturday, June 26th, I ran the Capt'n Karl 30k in Pedernales Falls. The park is located about 50 miles west of Austin, TX. We started our race at about 6:30 pm. In TX during these summer days, the weather was 93F at night, at least for a couple of hours during our race, till sunset, at which point it cooled down to the high 80s, with a little breeze. I ran with my friend who wanted to start increasing her mileage, so this race was her longest run in over a year. We ran through the night; and finished by around 11 PM.
Few Details:
The race is organized by Tejas Trails, a race company local here in TX that does a great job with their events especially during the pandemic/ COVID days. Participants have a choice of their start times, from 4 pm to 9 pm (I think). This Capt'n Karl race is part of their night series of races, hence a 4pm start.  The course was a little rocky, with some loose rocks, and other large boulders (which I preferred over the loose rocks). There was one section of the fence line that is exposed to the sun; but was a short portion in the beginning of the race. The rest had some shade from trees, and by the time we got to the open areas again, the sun has set and it was not too hot.
Running in this type of hot weather, one must always keep up with hydration. I did, and I always reminded my friend to drink as well. Maybe we over-drank. We felt very slushy and bloated at the end. We kept up with our nutrition, especially at the aid stations. The aid stations were stocked well, except for one or two, which the RD mentioned, was only stocked with water and gels.
There may not have been too many participants because I didn't see a lot of runners/walkers along the course. My friend led the way earlier in our race, as she was much faster and do better than me in the heat. I followed behind her. When it got darker, I felt a second wind.  The course led us through some fire roads, so I took the lead and paced us through the night. My friend was starting to get tired, it has been a long day and weekend for her thus far. I checked in with her, sometimes pushing the pace, till I heard her say, 'This is the fastest I can go.' I made sure she still has a good race, since this was her longest run in a long time. (She has done up to 50-milers in the past, but it has been a few years since then). I know she is a strong runner, so I pushed a little bit. At one point, in this open area, we stopped for a minute. We turned off our headlamps and looked up. The dark sky was filled with stars sparkling like Christmas lights, right above us. It was beautiful.
As we approached the last couple of miles of our run, I kept saying, 'we are nearly there!' but it felt like forever to get to the finish. We finally got to the 2-way section, which is a couple of miles to the finish. Even when we could see lights, it seemed so far. I saw signs 'To the Finish' and pushed our pace; and we ran together through the Finish Arc.
Finish Statistics:
My friend finished 1st in the Women's Masters Division. I finished 3rd in my age group, but there are no prizes for age group, just the Overall and Masters. It is all about who shows up at the race.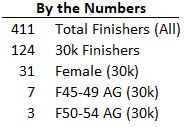 Pictures we took along the course:
#keapeak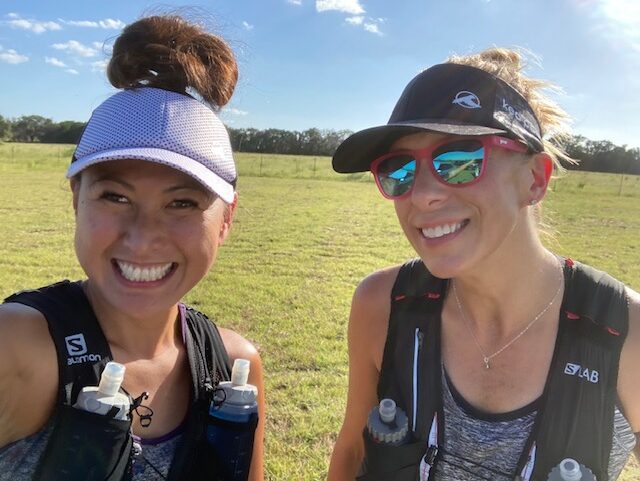 We are about to start, let's do this!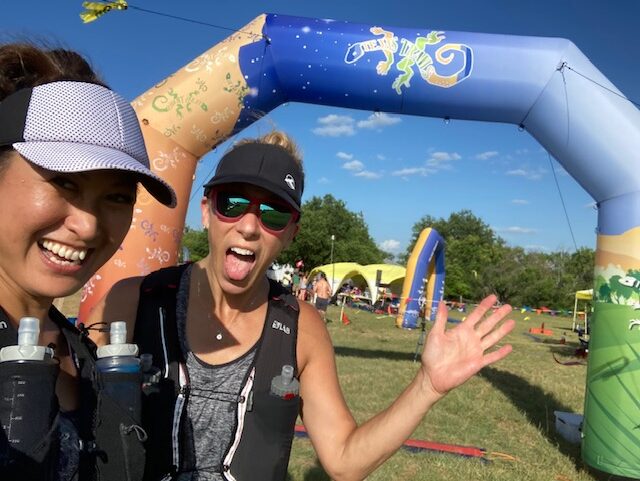 Rabbit!
#runinrabbit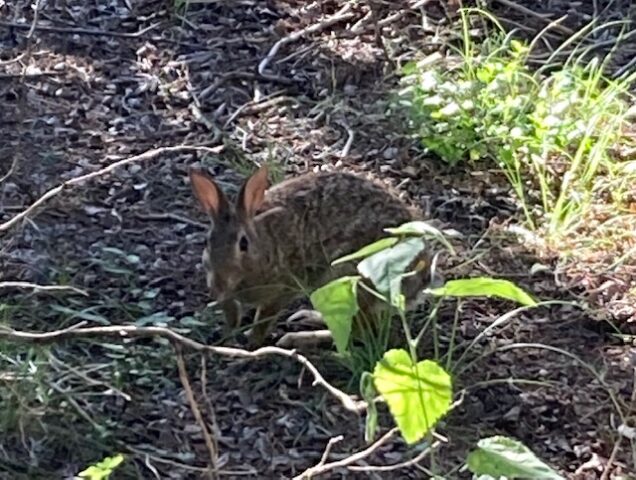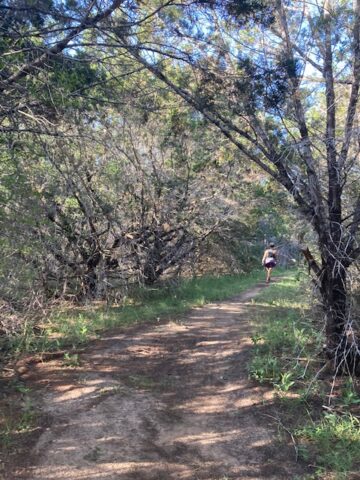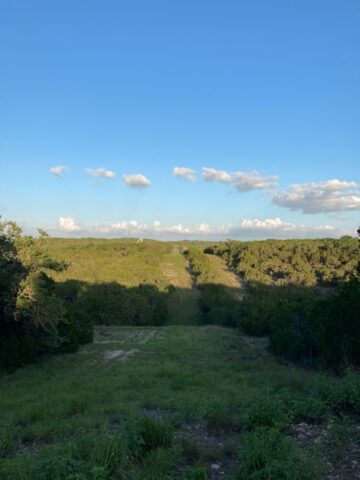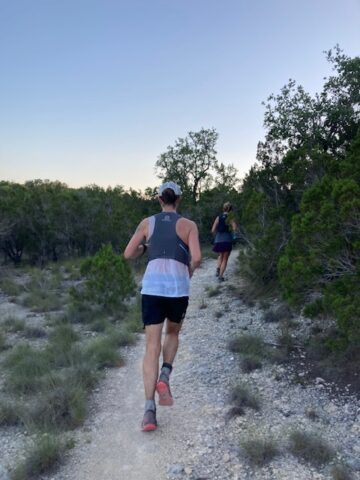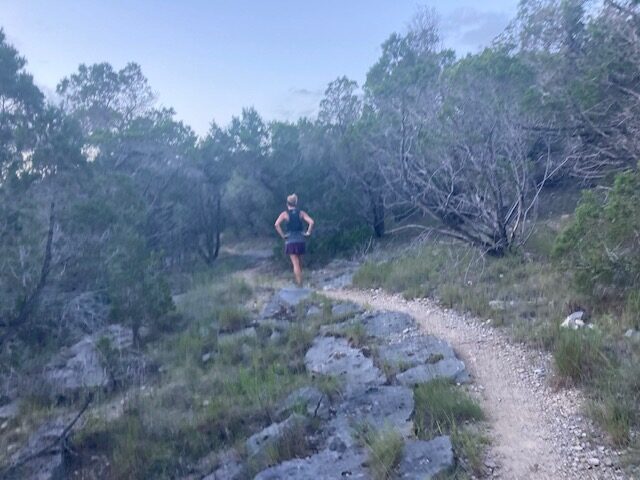 We finished!